'Killing Democracy?' – #GreeceFires Appeal
Yanis Varoufakis introduces the 'Killing Democracy?' series at the Edinburgh International Book Festival
…and don't miss the auction for two pairs of tickets to events at 'Killing Democracy?' at the bottom of this page…
Killing Democracy?
When Greece's economic depression reached its peak in 2015, the Greeks elected economist Yanis Varoufakis to be the finance minister with a remit to negotiate a debt restructure. After a six-month long clash with some of the world's most powerful institutions representing Greece's bankers, he left the government and co-founded DiEM25, the first paneuropean progressive political movement, which will be competing in next year's European Parliament elections as part of EUROPEAN SPRING – a coalition of progressive movements and parties from all over Europe.
Alongside his bestselling memoir from that turbulent period in Greece's history (Adults In The Room), he has also written books on the global and European economic crisis (The Global Minotaur; And The Weak Suffer What They Must?) as well as a bestselling book (Talking to My Daughter About the Economy) arguing that capitalism is an irrational system inimical to democracy. In this series of conversations, Varoufakis further explores the question of whether the current form of financialised capitalism is devouring democracy. In a wide-ranging strand of discussions with politicians, activists and writers from around the world, Yanis Varoufakis explores the ways in which the demos can be put back into our democracies.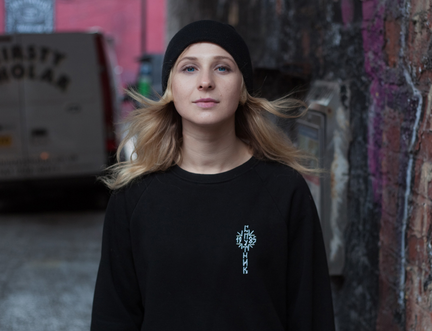 Pussy Riot's Maria Alyokhina with Yanis Varoufakis
Sat 18 Aug 13:30 – 14:30
Russia's Avant-Garde Freedom Fighters
'To back down an inch is to give up a mile,' says Maria Alyokhina in Riot Days, her account of Pussy Riot's extraordinary rise to infamy in 2012. Following an iconoclastic balaclava-clad performance in a Moscow cathedral, Alyokhina and two of her collaborators were arrested and sentenced to two years in a prison in the Urals. In this unmissable event, Yanis Varoufakis, DiEM25's co-founder, discusses with Maria Alyokhina the different varieties of totalitarianism that we are currently threatened with, her fight for free speech against the forces of Vladimir Putin's regime, her hunger strike protest while in prison, as well as the work she is now doing to help Russian prisoners at home.
Yanis Varoufakis with Shami Chakrabarti
Sat 18 Aug 15:15 – 16:15
The Economics of Liberty
Former Greek Finance Minister Yanis Varoufakis has written several influential books and has co-founded 'DiEM25', a pan-European progressive movement which will be competing in next year's European parliament elections. Adults in the Room was described as 'one of the greatest political memoirs of all time', while Talking to My Daughter About the Economy is a lightning-quick account of how capitalism works and how it fails. He discusses his ideas on democracy, liberty, internationalism and radical Europeanism with Shami Chakrabarti, Labour peer and former director of Liberty.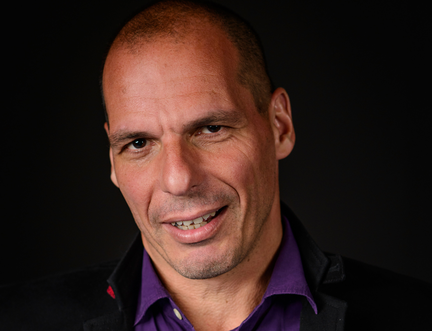 Yanis Varoufakis
Sun 19 Aug 20:15 – 21:15
Giving Democracy New Life
Former Greek Finance Minister, Yanis Varoufakis is a champion of the new political movement DiEM25 and author of the bestselling analysis of European austerity policies and rising American authoritarianism, And the Weak Suffer What They Must? He joins us today to discuss the challenges and how democracy can be revitalised.
The Thompsons Solicitors Event
Jeremy Corbyn with Yanis Varoufakis
Mon 20 Aug 20:30 – 21:30
The Resurgence of Socialism
The remarkable transformation of the Labour Party under Jeremy Corbyn caught commentators by surprise. Against a backdrop of mainstream media scepticism, Corbyn galvanised his grassroots support and denied Theresa May an overall majority at the last election. As part of his Killing Democracy? series, DiEM25 co-founder Yanis Varoufakis discusses with the Labour leader the renaissance of the left, the future of democracy, and the task of building a Progressive International so as to counter both the clueless establishment and the Nationalist International (inspired by Donald Trump in the United States and revanchist racist forces in Europe).
An urgent letter of appeal for solidarity with Greece from Yanis Varoufakis to you…
Dear friends,
You have heard of the biblical calamity that befell the people of North East Attica in Greece.
DiEM25 and MeRA25 activists were affected directly, like for instance Kostas and Argyro whose house was burnt down totally, their next door neighbours faring far, far worse – all of them perishing, including their three-year-old daughter.
From the moment the fires were extinguished and the charred corpses were discovered, DiEM25-MeRA25 members have been thinking about ways to respond in solidarity, but also effectively. We spoke to the local Mayor, whose house by the way also burnt down. He told us that the municipality is inundated with offers of foodstuff and other material goods but it is money they miss the most. So, we thought that DiEM25-MeRA25 should direct our energies to help financially.
Thinking of the best way of helping, without sending money to dubious NGOs or state accounts that may be misappropriated, here is what we decided to do – and what we recommend to DiEMers and friends wishing to help:
We sent activists into the affected areas with a mission to find some of the most badly affected and neediest families. Rather than spreading our resources thinly across thousands of families or organisations, our activists spoke to victims and identified families that are desperate for help, are impecunious, and would most benefit from the last euro, pound or krona that DiEMers can spare.
Last chance for tickets to 'Killing Democracy?'…
Tickets for the above events are difficult to come by, however we have two pairs available by auction for the
One pair of tickets for Yanis Varoufakis with Shami Chakrabarti in the 'The Economics of Liberty'
and
One pair of tickets for Yanis Varoukakis in 'Giving Democracy New Life'
Support this appeal and get your seats secured for what will surely be a memorable weekend in Edinbugh by following the button which is linked directly to the auction. There you can select with pair of tickets you bidding for and name your price.
The auction closes at midday on Thursday 16th August at midday and the successful bidders will be notified by email by 6pm that day.
Monies raised will go to this appeal, but we would recommend any donations to go through this account also…
MUNICIPALITY ACCOUNT FOR ASSISTING VICTIMS
Account Name: Municipality of Rafina-Pikermi
Bank: Piraeus Bank
IΒΑΝ: GR2001721860005186092291418
(There will be a 5% auction site fee which will be deducted from the successful bid, so please take this into consideration)